Boost Communication with Microsoft Teams Calling
Calls from any device, anywhere, at any time.
With flexibility front of mind for many workforces, having an adaptable, seamless voice solution is more important than ever. Businesses can no longer afford to be tied down to traditional hard phone solutions.
Microsoft Teams calling has quickly emerged as the go-to cloud voice solution for businesses. Whether your team is working from their desk, home office, or on the go, stay connected with Teams calling plan. The perfect communications solution for the modern workplace.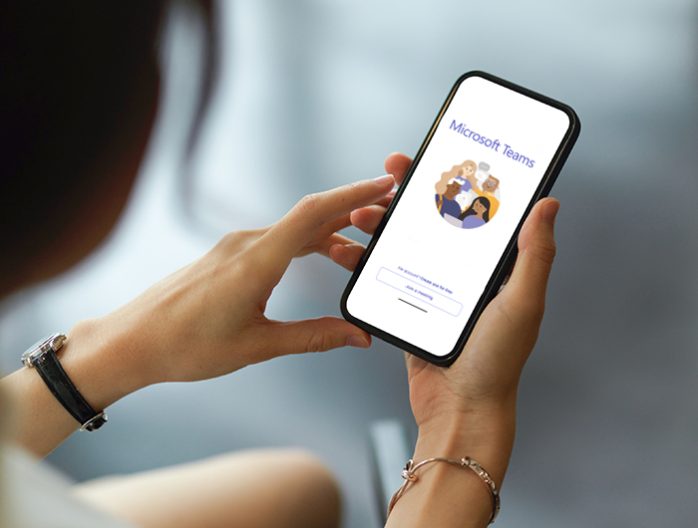 What is Teams Calling?
Teams calling is an enterprise cloud-based PBX system solution that integrates with Microsoft Teams. It allows businesses to connect and communicate with their internal network, as well as make and receive outbound calls through connection to the public switched telephone network (PTSN).
With Teams Calling, users are equipped with a single number that can be used across any device, whether that be your office phone, computer, tablet or mobile. This means you can make or receive calls without having to switch between devices or applications. Landline, toll free and mobile numbers are all accessible through this powerful unified system.
Plesi will help you find, select, and implement the best Teams calling plan for your business after thoroughly understanding your requirements. We'll assess your existing Microsoft 365 or Office 365 solution to advise on the best upgrade, as well as whether you need us to enable more advanced features like 13, 1300 and 1800 numbers. Our team can also provide training on using Microsoft teams calling to ensure the switch is a seamless experience for your office.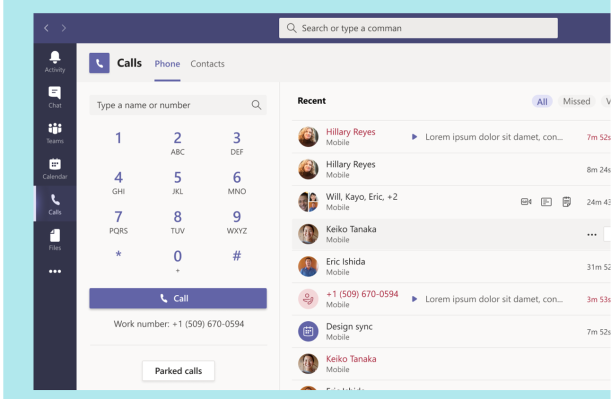 One number - many devices.
Share only one number with your colleagues or clients, while making and receiving a teams call from multiple devices. Install the Microsoft teams calling application on any desktop, apple or android device and gain unlimited access to calling functionality. As an added bonus – teams calling will help you reduce costs thanks to these very seamless
cloud-based
capabilities.
Simple, useful calling features.
Teams calling comes with traditional calling features like voice mail, call forwarding, and call transferring. As well as more dynamic features like call recording and transcription, notifications about spam calls, and integration with your car. Dependent on your needs, you can even go as far as introducing call analytics features and custom branding to internal or external meeting lobbies.
Seamless integration with Microsoft Products.
A vast majority of businesses are already using Microsoft teams for their internal communication and collaboration. Build on to your existing technology with the teams calling feature. This function seamlessly integrates with Microsoft Teams on any device. It can also be integrated with other Office 365 products such as Outlook and SharePoint, allowing users to share files, calendars, and contact information easily.
Boost collaboration and productivity.
Work smarter by having calls, chat, file sharing and more – all in one place. With teams calling unified with your existing collaboration stack, your team will be more productive than ever. They will be able to efficiently switch between different collaboration tools without ever leaving the Microsoft Teams app.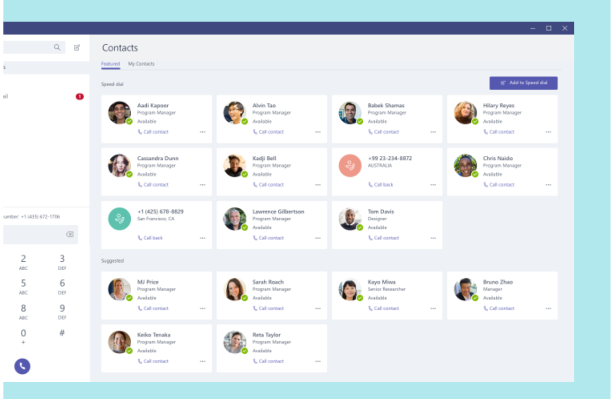 *By submitting your email, you agree that Plesi may email with future offers, updates, and communications. You can unsubscribe at any time.